Teachers: Mrs Byrne, Ms Flannery, Ms Slattery
Have a look at some of our "Winter Art"
Pyjama Day in Junior Infants!
We had lots of fun in our pyjamas in school today!
Happy Halloween!
Happy Halloween from everyone in Junior Infants! We had great fun at our Halloween Disco! We hope you like our amazing costumes!
'BAKE' from Draíocht
Both Junior and Senior Infants had a wonderful experience at the performance of 'BAKE' in the school. Take a look at some of the fun they had while watching it!
Our Families
We have been learning all about our families in Junior Infants! Take a look at our lovely artwork!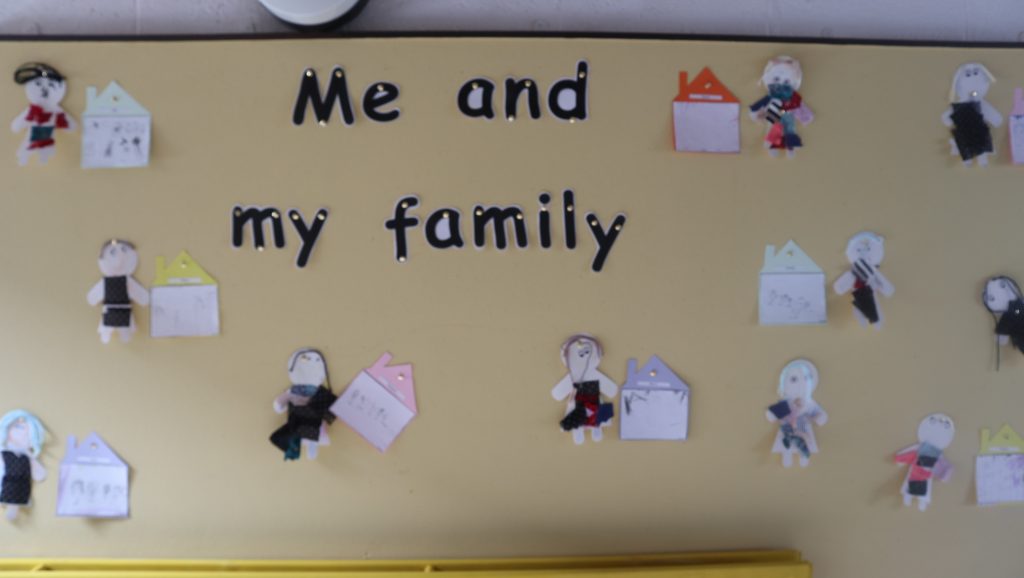 NCSE: Preparing Young Children for Primary School (pdf)