Home School Community Liaison Coordinator:

Jen Healy
*PLEASE DOWNLOAD AND KEEP A CLOSE EYE ON THE APP 'KOMEER' FOR REGULAR COMMUNICATION FROM SCOIL MHUIRE JUNIOR*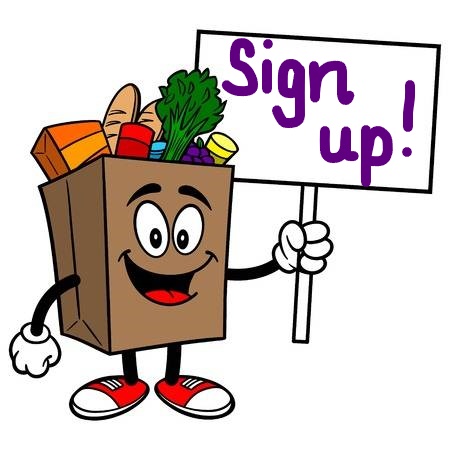 IF YOU WOULD LIKE TO AVAIL OF THE FREE LUNCH PACKAGES FROM GLANMORE FOR YOUR CHILD, PLEASE TEXT OR RING JEN ON 0872768580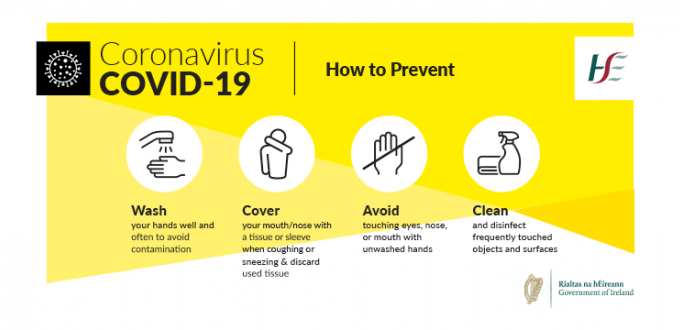 As a result of so many families being affected by job losses recently due to the Covid-19 pandemic, I am very conscious to ensure that any of our families that need financial assistance in relation to buying food and necessities gets support- PLEASE DON'T HESITATE TO GET IN TOUCH! We are all in this together. Jen- 0872768580
Message for children and Parents/ Guardians:
I hope you are all keeping well and safe during these strange times. Your school family here at Scoil Mhuire Junior miss you all and we hope to see all our wonderful children again very soon. In the meantime, I hope you are all helping your Mams and Dads/ Grans and Grandads/ Aunts and Uncles/ Brothers and Sisters around the house! Try to keep your brain active by completing some school work and don't forget to keep your body active by getting in some exercise! I'm reading lots of books to my little girl and am taking short walks with her to get lots of fresh air and to keep fit. I'm missing my family members and friends that I cannot visit at the moment but I give them a quick call or a text to let them know that I am thinking of them. We must remember to stay away from others to keep everybody, including ourselves, SAFE!
Jen (Mrs Healy) x
Here are a list of web links and contact numbers that you may find useful during this time:
Jigsaw have online groups for young people between the age of 12 and 25. They are now offering them twice daily at the following times with the following themes (which may be subject to change): You have to register 3 hours before the "chat" begins.
Monday at 12: Managing stress
Monday at 4: Coping with feeling low
Tuesday at 2: Dealing with family conflict
Tuesday at 7: Managing feelings of isolation.
Wednesday at 12: Staying positive
Wednesday at 4: Managing stress
Thursday at 2: Dealing with family conflict
Thursday at 7: Staying positive
Friday at 12: Coping with feeling low
Friday at 4: Managing feelings of isolation
They can be accessed from https://jigsawonline.ie/young-people/live-group-chats/. This is an anonymous form so young people can engage in a confidential way as facilitated by Jigsaw clinicians.
Ask Jigsaw – Ask here and have your queries answered by Jigsaw clinicians.These are trained mental health professionals who have lots of experience supporting young people and their families with their mental health.
Jigsaw Instagram – Young people, parents and those that work/volunteer with young people should keep an eye on our Insta page where we are posting daily new videos/group chats/live mindfulness sessions/service updates to support young people at this challenging time.

If you or someone in your family needs to go for testing, this is a handy guide explaining the process to children.
Hselive provide information and advice about the Irish Public healthcare system- 01850241850

www.hse.ie

provides information re symptoms, treatment and prevention of Covid19
Stay safe everyone

Scoil Mhuire Junior is part of the Home School Community Liaison Scheme.
Who am I?
Hi everyone! My name is Jen. I am a Primary School Teacher and I have been working in Scoil Mhuire Junior since 2014.
I want to say a HUGE thank you to Ms Heather O' Donoghue for fulfilling the role of HSCL so well while I was on maternity leave. I also want to thank the staff, parents and children for the wonderful welcome back I received! Go raibh míle maith agaibh!
What do I do?
My role involves promoting active co-operation between home, school and relevant community agencies in promoting the educational interests of the children.

What will I be organising?
I shall be running courses for both children AND parents throughout the year. I will be promoting attendance and shall be making home visits. I am really looking forward to this opportunity to get to know all the families of the wonderful children in our care.

Where am I based?
My office is in the main building of the school but I am often in our Parent's Room which is located at the back of the school- Please come in and say hi! If you would like to meet me at a specific time, I can be contacted at the number or email address below.
How can I be contacted?
You can contact me by phone, email or by dropping in! If you would like to make an appointment, my details are;
Contact number: 0872768580
Please don't hesitate to get in touch!
Important reminders:
Keep an eye in your child's bag for important notes.

Download the 'Komeer' app to your phone for school notifications.

Be sure to complete a Garda Vetting form if you wish to take part in any school activities. (I will provide forms and assistance.)

Ensure that correct contact information is given to the office in case of an emergency.

Come to school on time- Make the line for ten to nine each morning!
I look forward to meeting you all… my door is always open!