Webwise offers a wide range of online safety resources which are of particular useful while so many are learning at home.
Internet Safety Videos for Adults
Advice on Introducing Technology to your Child
Is My Child Spending Too Much Time Online?
What To Do If Something Goes Wrong Online?
Screen Time – What Parents Need To Know
Talking to Your Child About Online Safety
How Can I Help My Child Learn Online?
Parental Control; Apple have new functions called; Screen Time Manager
–Downtime – Schedule time away from the screen
–App Limits – Set time limits for apps
–Always Allowed – Choose apps you want at all times
–Content & Privacy – Block inappropriate content
Click on this link to read How to Set Up Parental Controls on all Devices
Click on the image below for Parents' Guide to A Better Internet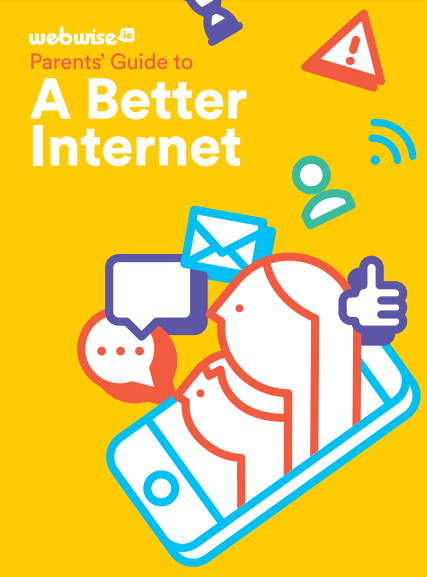 More information is available on the following website;